Training Session Booking
Session booking is now in place across all club sessions
Upcoming training sessions have been loaded into the booking platform, being used to manage the number of players at a given session, and are now ready to secure.
As detailed last week, you can only get to the booking system if you have completed these three tasks;
Registered with England Hockey's Covid system
Registered as a member with Lindum Hockey Club
Paid a membership fee
All login credentials will be sent to you, via email, when the above list is completed. Just to reiterate, the reporting of England Hockey's Covid system doesn't appear to happen in realtime so please be patient with this and do not expect filling in their form to guarantee you are able to train within a 48 hour time period.
We've put booking for sessions in place for September only at this point, pending further changes to the official advice and what we're able to do. It may be that, if the advice changes, then pre-booked sessions will be cancelled when the new schedule is instigated.
Running these sessions is going to take a lot more people-power than previous years, to ensure that they all run safely for us all – if anyone is interested in volunteering at sessions to help out then please contact Gary Johnson by 4th September.
There were a couple of teething issues getting this in place, and my apologies for the delay, but if you do come across any further issues the please let me know.
Schedule for September
From the week commencing September the 7th…
Tuesday
7-8pm Ladies performance
8:15-9:15pm – Mens performance
Wednesday
6:15-7:15pm Girls academy
7:30-8:30pm Boys academy
Thursday
7-8pm Ladies Club session
8:15-9:15pm Mens Club session
Saturday
9-10am – Under 6s / Under 8s
10:15-11:15am Under 10s / Under 12s
Keeping you up to date
Club News & Alerts
Our Sponsors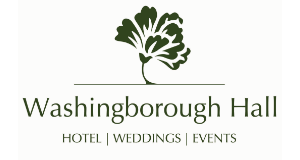 Washingborough Hall Hotel is a stunning early-Georgian building set in three acres of garden and woodland and offers a 2 AA award winning restaurant
Find Out More