Junior Virtual Hockey, 7th of April
Gary Johnson delivers another Tuesday Teaser hockey challenge for our Virtual Junior Hockey series
This week's Tuesday Teaser is all about ball control; keeping the stick in contact with the ball while it moves from one side of the body to another. Similar to the side-to-side challenge we set last week but, just to reiterate, keeping that ball on the end of your stick!
See how many you can do and then let us know how you get on!
If you find it too easy, think about what you can do to challenge yourself further and, again, let us know what you did.
Give Us Your Feedback
Let us know how you're getting on with these challenges, either on social media or via the contact page. Be honest about it and you might even get a shout out the following week!
Got a Question?
If you've got a question you'd like to put to our junior coaches about anything hockey-related, or if there's a specific skill you'd like some advice on then we'll throw it Gary's way we'll see if we can include it on a future challenge.
All of our videos are published on Lindum Hockey Club's YouTube Channel.
Keeping you up to date
Club News & Alerts
Our Sponsors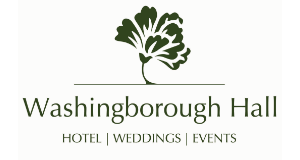 Washingborough Hall Hotel is a stunning early-Georgian building set in three acres of garden and woodland and offers a 2 AA award winning restaurant
Find Out More